Celebrate your wedding in Muka
Imagine your wedding in one of the most iconic buildings in San Sebastian, in the centre of the city: the Kursaal. We have a private space on the top floor of the restaurant where we hold all kinds of weddings and events.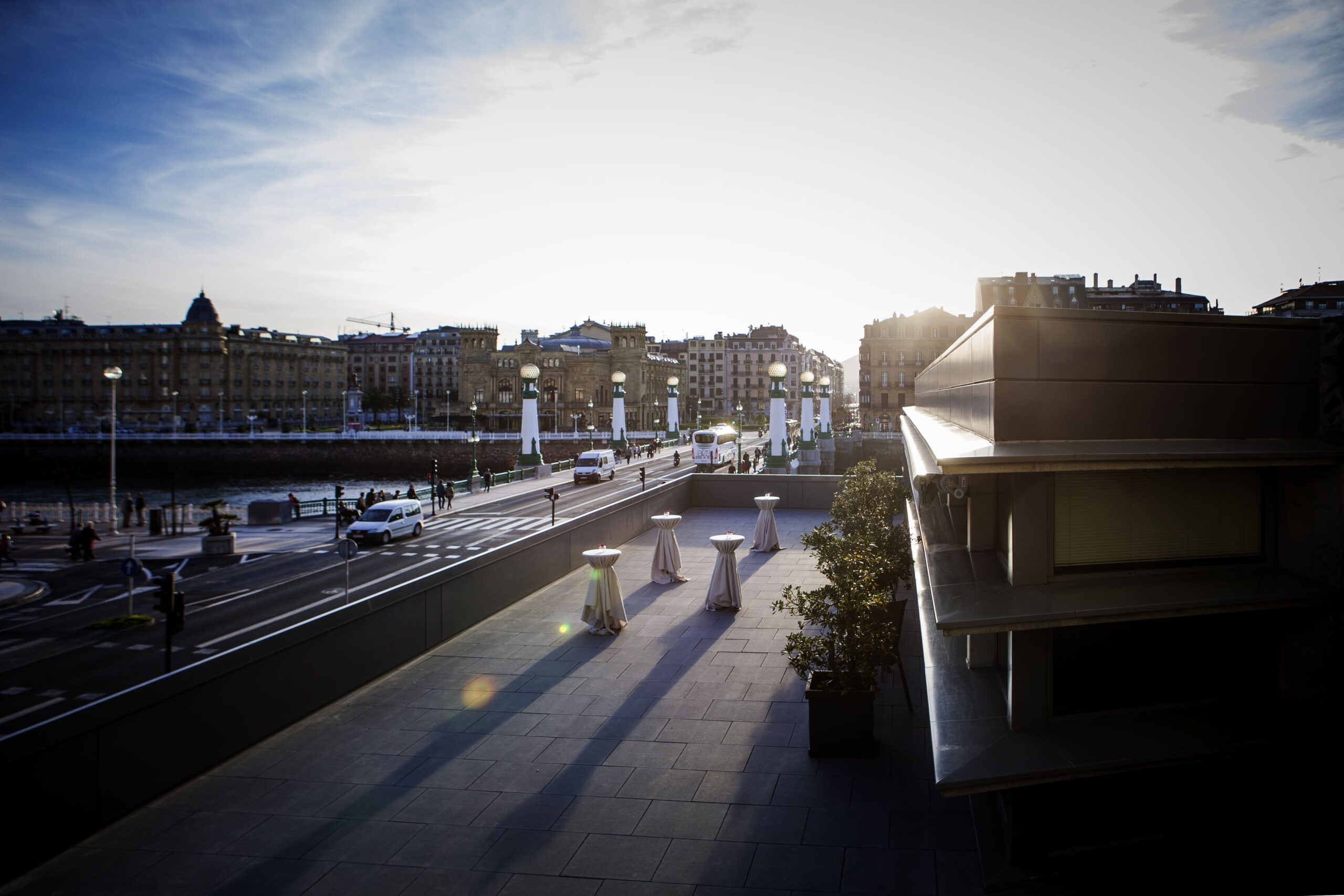 An urban welcome with privileged views
We have an exclusive terrace with unbeatable views of the river and the city, a place to relax and enjoy an aperitif with different proposals and original presentations.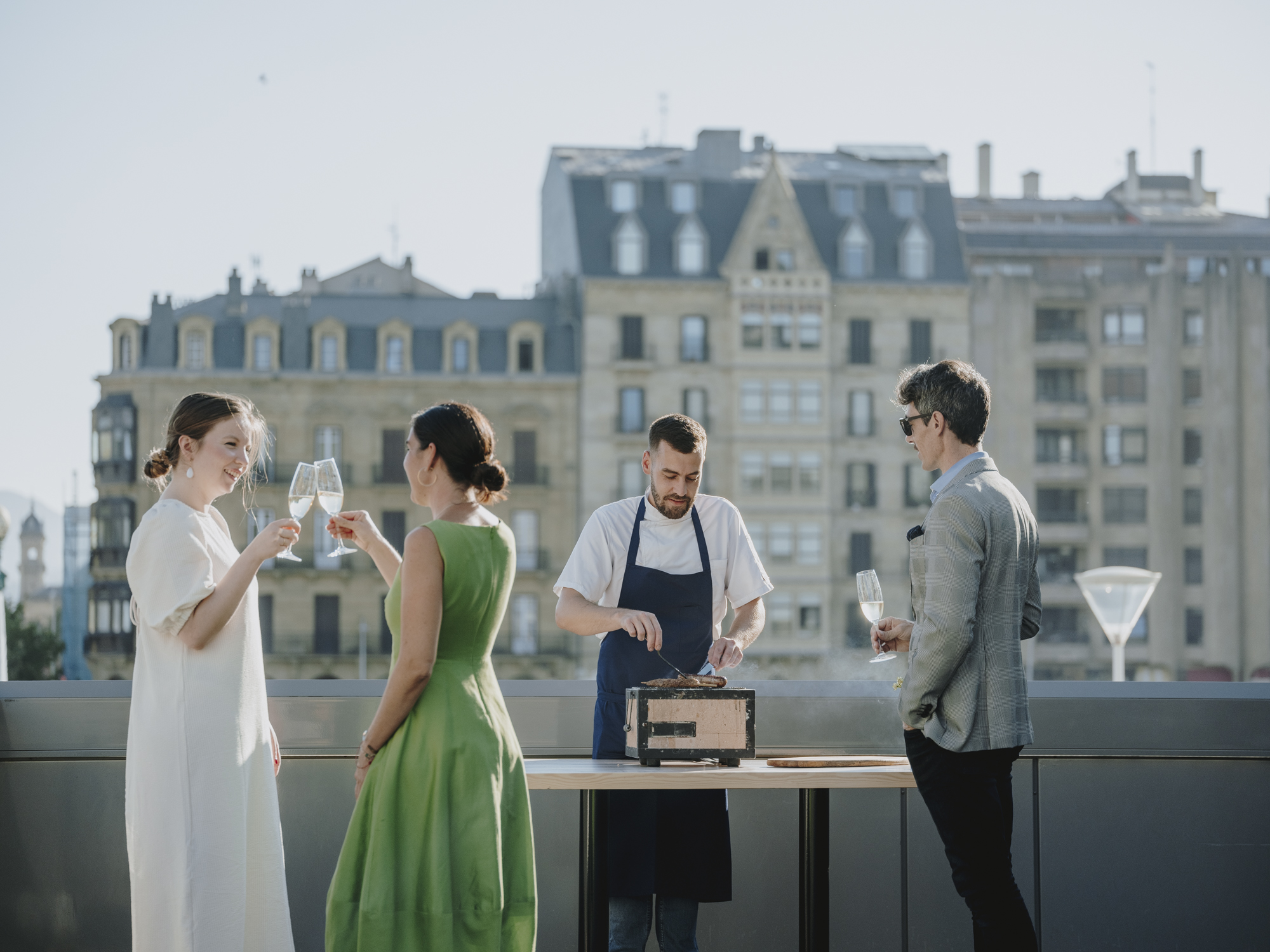 Celebrate with a view of the sea
The banquet takes place in a dining room with a huge window overlooking the sea. With fire as the common thread, we create creative and tailor-made gastronomic proposals. We have more than 20 years of experience in the design of weddings and events.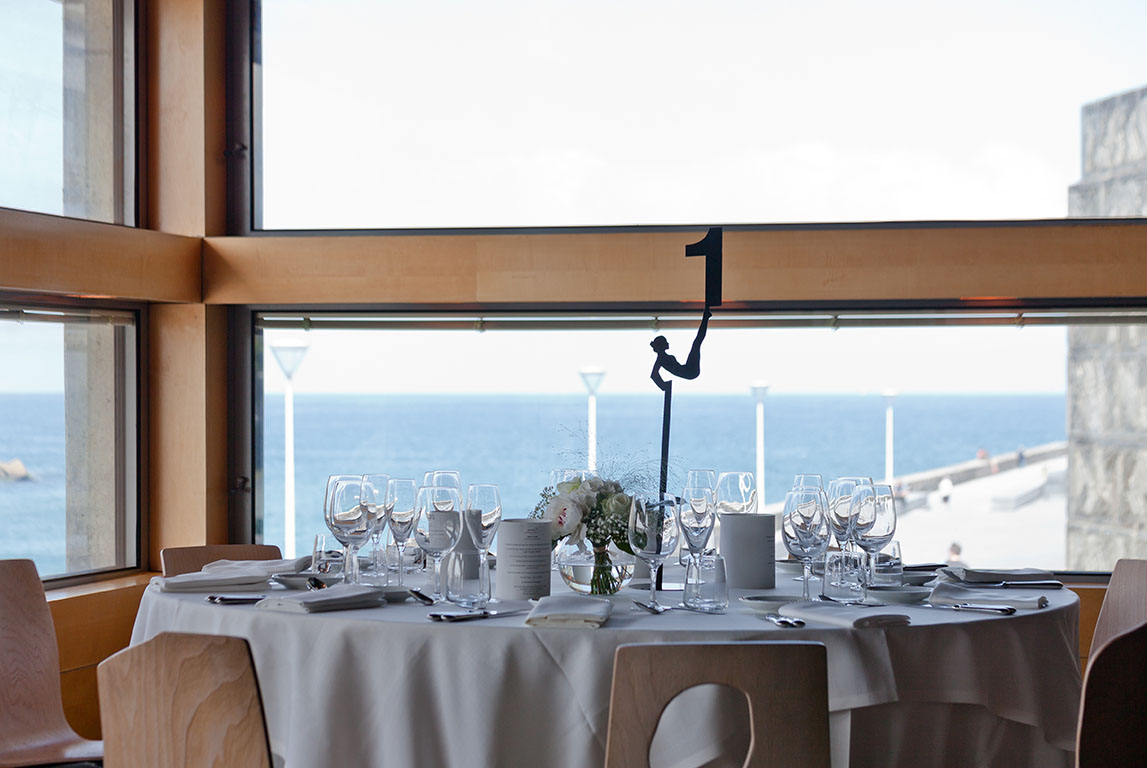 We want to meet you
We invite you to visit us and meet us in person so we can design your wedding together. Contact us.